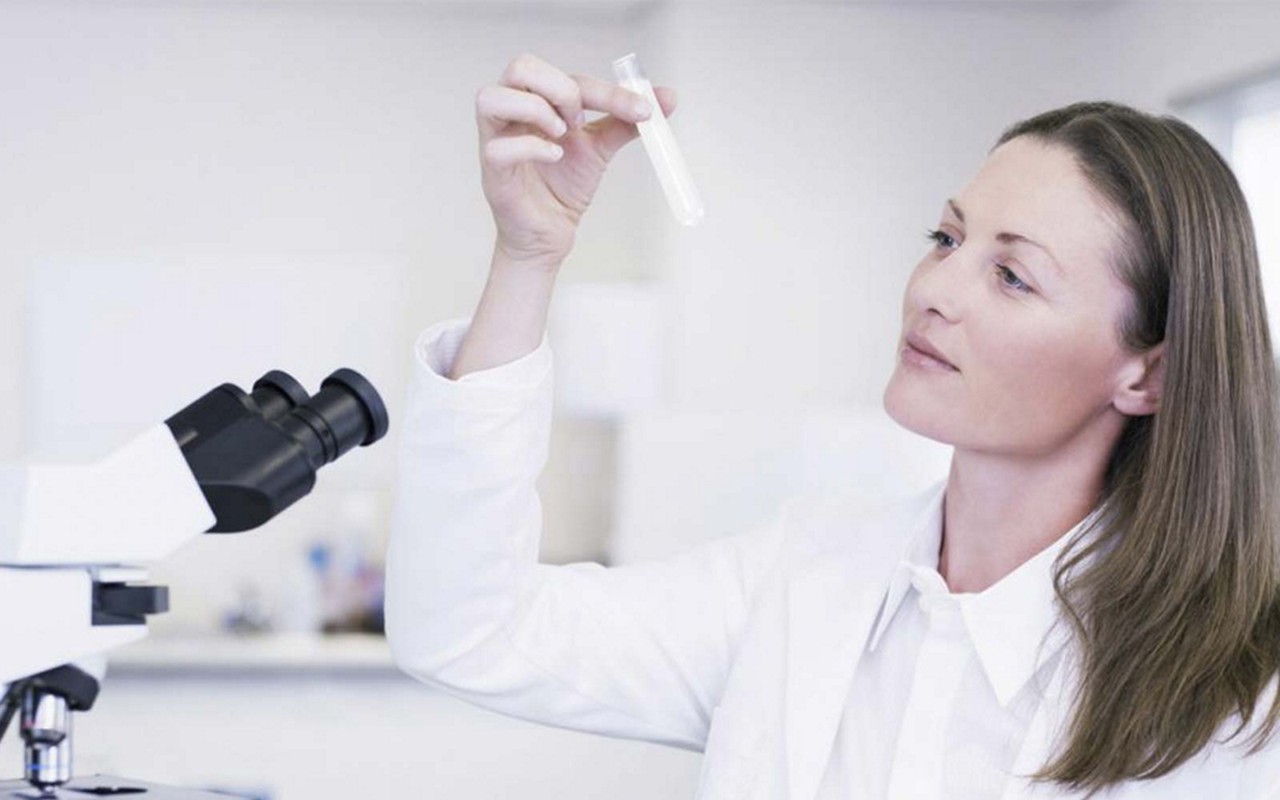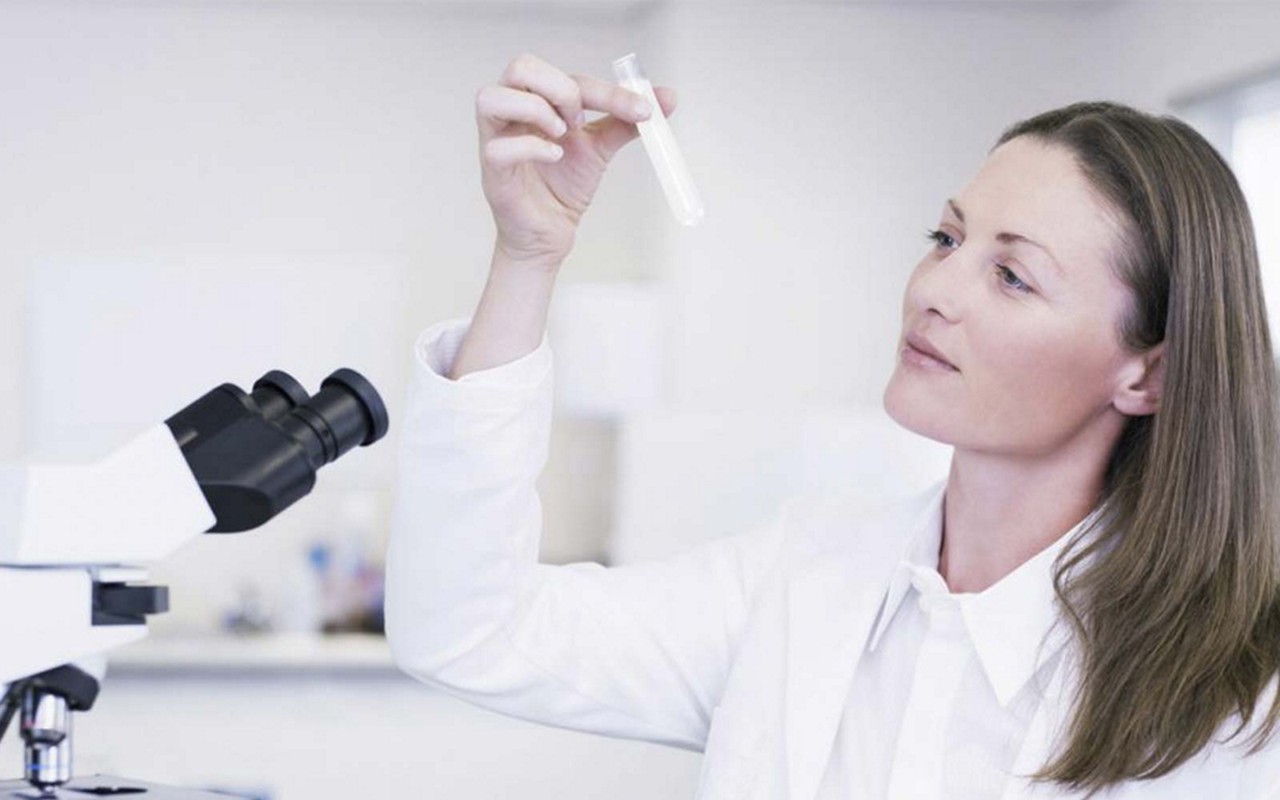 How Do We Research Breast Milk?
We have decades of experience in breast milk research. For over 40 years our experts have been developing high-quality formulas for babies who are not breastfed.
Four hundred experts at Danone Nutricia, the parent company of Milupa, study the special nutritional needs of infants and toddlers to try and understand them better. They focus on researching breast milk so that they can simulate it as closely as possible. In order to conduct even better research on the importance of early life nutrition for the development of newborns, the breast milk research unit recently moved into a new and even more innovative research centre in the Dutch city of Utrecht.
The advantages of networking
Our scientists work closely together with international research laboratories, universities and hospitals. This networking guarantees that the latest scientific and research results can be quickly and efficiently integrated into our research methods. To ensure that our research programs are medically relevant, an international council of experts also advises us. The advisory council is made up of recognised experts from the fields of paediatrics, (children's medicine), allergology (the diagnosis, treatment and prevention of allergies) and immunology (research into the body's defenses against infections).
Understanding modes of action
When our scientists discover a new substance in breast milk, the first questions they ask are: What does it do? How does it work? And how it can be used to improve infant nutrition? Thus, Our researchers conduct numerous pre-clinical mode-of-action analyses in collaboration with dozens of universities and partner laboratories. For example, our researchers test possible effects and reactions on specific cell cultures.
The scientists then test the mode of action of this substance — e.g. in an "artificial intestine" which our research centre helped to develop, in order to facilitate the detailed observation of the actions and effects in the intestines. If a positive effect is found, the researchers then try to find natural substances that replicate its functionality.
If a positive effect is found in pre-clinical studies and safety has been proven, the effectiveness must then be verified in clinical trials. To accomplish this, our researchers conduct extensive studies in collaboration with teams of physicians at the most renowned hospitals in Europe. Each study is initially reviewed and subjected to a risk analysis by the members of the ethics committees at the universities or hospitals. Approval to conduct a study is given only if the study is deemed to be absolutely safe.
Work on product development begins only when these clinical studies have proved a positive effect. The task of the product developers is to implement the research results and create a perfectly balanced product with the best compostion. They must ensure that our products contain all of the important nutrients and are easy to prepare.
To design an optimal manufacturing process, the first "prototypes" of the new product are produced in pilot plants.
Dozens of new formulations are created in this way for various markets around the world. Today, millions of children, particularly premature babies, infants who aren't breastfed and babies with food allergies, benefit from the resulting products of breastmilk research.
Milestones in Milupa's breast milk research
1968 — Introduced the first Aptamil infant formula containing a protein mixture adapted to breast milk.
1992 — The first baby formulas with long-chain polyunsaturated fatty acids (LCPs) were produced.
2002 — Development of patented prebiotics (GOS/FOS) to support healthy intestinal flora.
Other developments by our researchers:
1973 — First development of a special formula for premature infants, now known as Aptamil Prematil.
1986 — Pregomin was the first special formula for infants with food allergies launched on the market.
1997 — Aptamil AR was developed as a special formula for babies who have severe problems with burping or spitting up
1999 — Breakthrough in the treatment of babies with severe food allergies: development of a special formula with a protein content based on pure amino acids.
2002 — Aptamil FMS was launched as a product with which breast milk is enriched for premature babies.
2011 — Pioneering development of a supplement in collaboration with leading German neonatologists that supplies very small premature babies with proteins on an individual basis as a supplement to breast milk.
This might also interest you
Always there for you!
Contact our Aptacare expert team. Our experts are nutritionists, midwives and pediatric nurses, and all of them are mothers too. Specially trained breast-feeding experts will be happy to advise you on all your questions regarding breast-feeding.