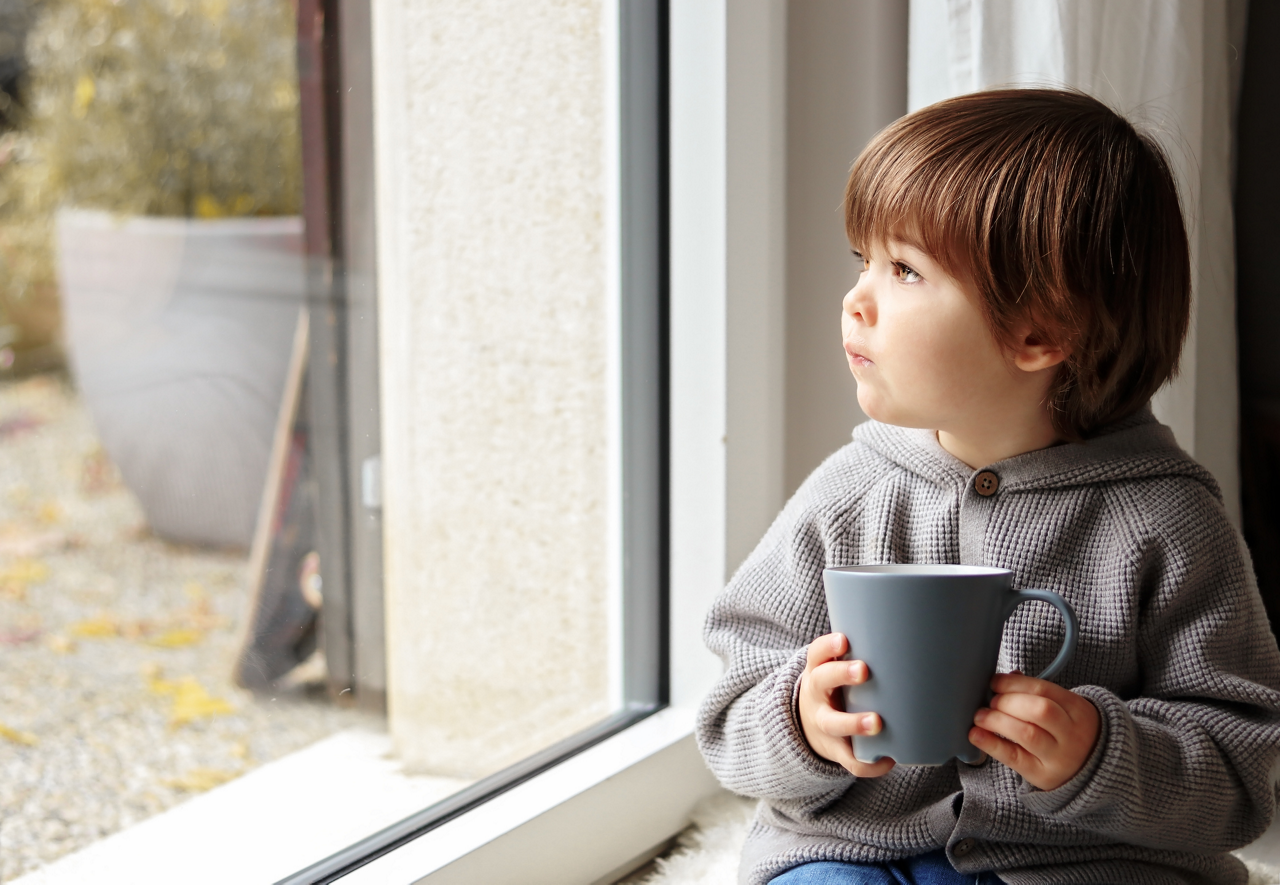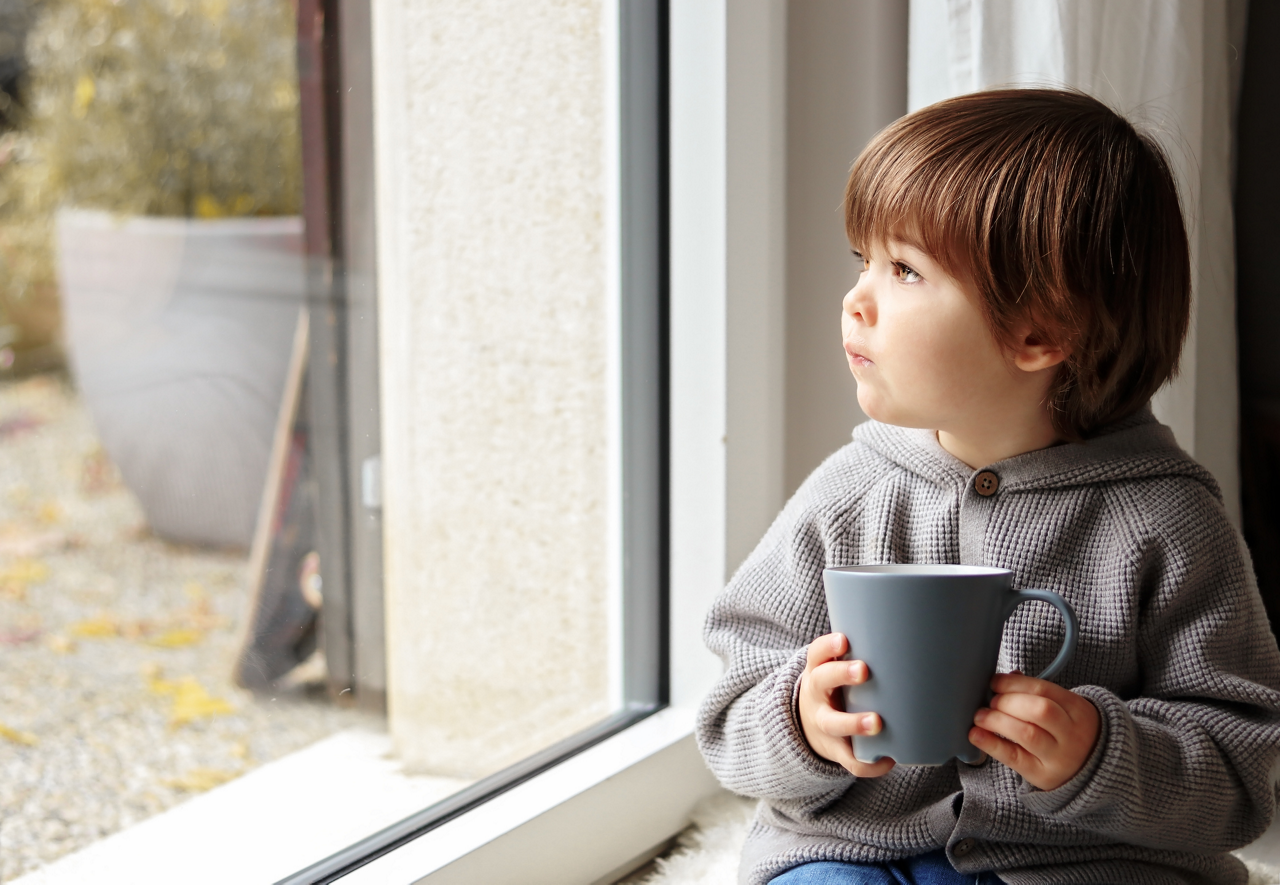 Growing Up Milk: why, when and how often?
Toddler's bodies are in high gear from the age of 1 to 3. The development of your child's cognitive and motoric capabilities is in full swing: They learn to walk, speak and understand. Important maturation of the immune system also takes place between the 1st and 3rd. And your little explorer encourages their resilience every day by actively exploring their environment.
That's why your toddler now needs up to 7 times more of some essential nutrients (e.g. iron, vitamin D, iodine) than an adult - based on body weight. In the following, we will tell you why a supplement milk can be so valuable in addition to a varied and balanced diet, especially for toddlers.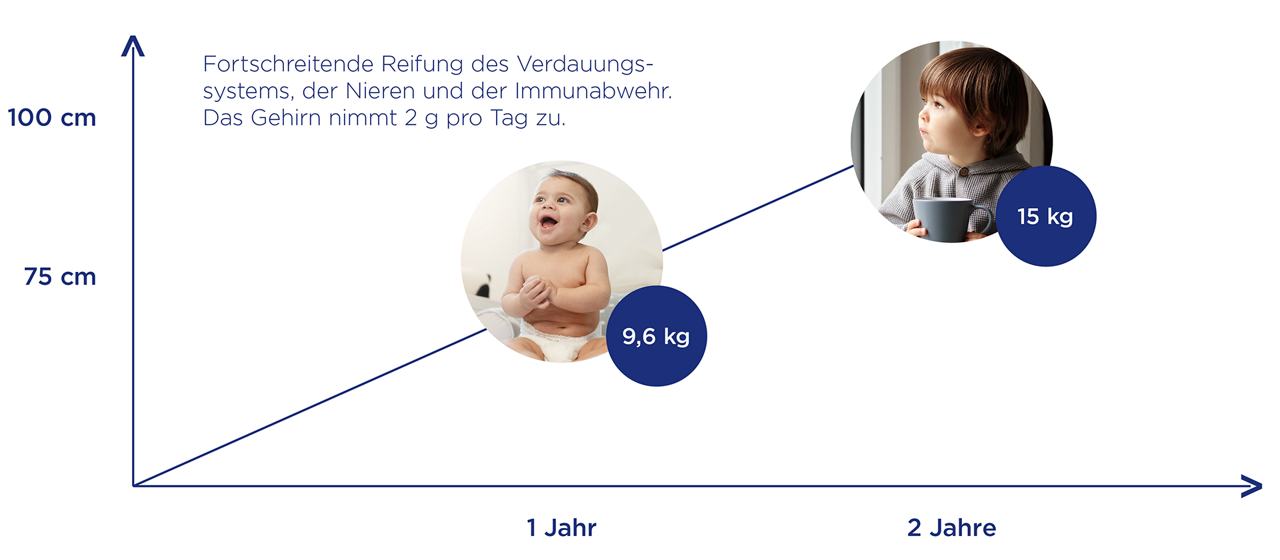 What are the benefits of using growin up milk?
As a rule, an optimised mixed diet according to the recommendations of the Research Institute for Child Nutrition (FKE) provides all the nutrients your child needs for the immense development of their small body. However, nutritional studies indicate that toddlers in Germany are not always optimally cared for. Too little vitamin D, iodine, iron, folic acid and omega-3 fatty acids in particular tend to be ingested, while too much protein, sugar and salt are ingested.
Source: KiGGS (2013). Study on the health of children and adolescents in Germany
Growing up milk has been specially developed for the special nutritional needs of toddlers and can help to ensure an age-appropriate nutrient supply. Toddlers are not small adults, and their diet requires special attention.
Whether as a start to the day, in the evening or in between, Aptamil Growing Up Milk offers good support for the immune system of your toddler starting from their first year.
1. With vitamins A, C and D for a strong immune system
As soon as children of this age start to explore the exciting world, for example in play groups, their immune system is also put to the test. Optimal vitamin D supply is important for healthy development and a strong immune system. Equipped with this, your child can discover the world, have new experiences every day and master challenges – and develop their resilience in the best possible way.
Current studies show that toddlers in Germany tend to take in too little vitamin D with their food. Significant amounts of vitamin D are only found in a few foods such as high-fat fish, mushrooms and eggs. It can be formed in the skin through exposure to sun. But with too little sun, e.g. in winter or generally not spending enough time outdoors, not enough vitamin D is produced.
Aptamil Growing Up Milk can not only improve the optimal supply of your toddler with vitamin D, but also with the important vitamins A and C. Growing Up Milk, which is tailored to the special nutritional needs of toddlers, therefore promotes optimal care for your toddler in addition to a balanced diet and makes a valuable contribution to your child's immune system.
Children's Milk can improve nutrition
Growing Up Milk can contribute to better nutrient supply, especially with regard to vitamin D.²
2. With calcium for the development of the bones and normal growth
According to the recommendation of the German Nutrition Society, children aged 1 to 4 years should ingest 600 mg calcium per day. This information already takes into account that with a mixed diet the body actually only processes 20 to 40 percent of the calcium contained in the food.³ Crucial here is vitamin D, which controls the absorption and utilisation of calcium. Aptamil Growing Up Milk contains vitamin D and calcium in precisely coordinated amounts guaranteeing optimal nutrient supply.⁴
3. With a reduced protein content for balanced toddler nutrition
Eating dairy products is considered healthy. However, with the large number of popular dairy products and frequent consumption of yoghurt and quark desserts, cheese, porridge containing milk or cow's milk, many children take in more protein than is actually necessary.⁵
4. Iron for brain maturation
Paediatricians believe iron plays a special role during the toddler years. This essential trace element is significantly involved in growth and development in infancy and toddler age. Adequate iron intake is important for brain maturation, especially during the so-called "brain growth spurt" up to the age of 2. Iron also plays a role in the development of the immune system.
5. With iodine for healthy thyroid function
The supply of iodine has a decisive influence on the function of the thyroid gland, which releases vital hormones for humans. However, studies show that the average iodine supply for children and adolescents in Germany is in the lower optimal range according to general criteria of the World Health Organisation. Aptamil Growing Up Milk contains iodine and thus supports your toddler's normal thyroid function.⁶
Recommendations of the German Society for Pediatric and Adolescent Medicine (DGKJ)
In 2017, the German Society for Paediatric and Adolescent Medicine (DGKJ) developed an updated recommendation for the composition of milk drinks for toddlers that takes into account the special nutritional needs of children's bodies between 1 and 3 years.7
Aptamil has set itself the task of developing products that take into account the special nutritional needs of toddlers. Aptamil Growing Up Milk is similar in terms of the important nutrients (calcium, vitamins A and B2) to whole milk with 64kcal/100ml, and in terms of the energy content is similar to partially skimmed cow's milk (50kcal/100ml).8
As recommended by the DGKJ, Aptamil Growing Up Milk does not contain any artificial flavouring in order not to negatively influence the taste profile of toddlers.
Growing Up Milk – when and how often?
About 3 servings of milk and dairy products spread over the day (a total of approx. 300 to 330 millilitres) are important components of an optimised mixed diet for toddlers – nutrition experts agree.
For toddlers, a good day starts with a full breakfast. Aptamil Growing Up Milk 1+ fits perfectly because it makes a valuable contribution to an age-appropriate diet for your child at breakfast.
A second glass of Aptamil Growing Up Milk 1+ goes well with the afternoon snack – regardless of whether it is a sweet or a savoury snack. You can give your child Growing Up Milk for breakfast, a snack or even dinner.
Only serve your child growing up milk as supplemental drink not as a meal.
Please note: Growing Up Milk is used for fluid intake and is not a full meal. Therefore you should only give your toddler Growing Up Milk after weaning them from the bottle and only allow them to drink from a cup or mug.
Growing Up Milk can be drunk warm or cold – depending on what your child likes. But ensure that it is prepared correctly. Preparation instructions can be found on every pack of Growing Up Milk or online on our Growing Up Milk product pages.
With high-quality Growing Up Milk, you can help ensure that your toddler is supplied with important nutrients that it needs in its current development phase. So you can lay the foundation for your child's healthy future today.
Footnote
¹ According to the WHO Growth Standards 2006
² Akkermans, M., Eussen, S., van der Horst-Graat, J., van Elburg, R., van Goudoever, J. and Brus, F. (2017). A micronutrient-fortified young-child formula improves the iron and vitamin D status of healthy young European children: a randomized, double-blind controlled trial. The American Journal of Clinical Nutrition, 105(2), pp. 391-399.
³ http://www.dge.de/wissenschaft/referenzwerte/calcium/
⁴ http://www.dge.de/wissenschaft/weitere-publikationen/faqs/vitamin-d/
⁵ VELS study (DGE 2008)
⁶ http://www.bfr.bund.de/de/fragen_und_antworten_zur_jodversorgung_und_zur_jodmangelvorsorge-128626.html
7 https://www.dgkj.de/presse/meldung/meldungsdetail/presseinfo_spezielle_kindermilch_die_richtige_zusammensetzung_entscheidet/
8 http://www.bmi-rechner.net/kalorien-naehrwerte/kalorien-vollmilch.htm
This might also interest you
Always there for you!
Contact our Aptacare expert team. Our experts are nutritionists, midwives and pediatric nurses, and all of them are mothers too. Specially trained breast-feeding experts will be happy to advise you on all your questions regarding breast-feeding.