The Formula That Adapts to the Nutritional Requirements of Your Baby: Aptamil with the Pronutra™ Formulation
The special feature of Aptamil with the Pronutra™ formulation is the unique blend of nutrients tailored precisely to each phase of your baby's development.
The unique composition of breast milk gives your baby all of the nutrients they need for healthy development from the start. That's why breastfeeding is best for your baby. To ensure that your baby receives all the necessary nutrients in every phase of development after breastfeeding, our researchers developed Aptamil with the Pronutra™ formulation in 2012.
The ideal formula for every age level
It provides your baby with the specific, age-appropriate nutrients they need to grow and thrive in their current stage of development.
The Pronutra™ formulation – what's behind it?
Our scientists and Aptamil experts have been researching breast milk for more than 40 years and continuously developing and improving our range of milk formulas so that they always meet the current recommendations of nutrition experts.
Your child's nutrition in the first years of their life can play a crucial role in their future development. Aptamil with Pronutra™ formulation is tailored to the specific nutritional needs of your baby at every stage of development so that they always get the exact combination of nutrients they need at every stage of development.
Aptamil Follow-on Milk with Pronutra™ contains: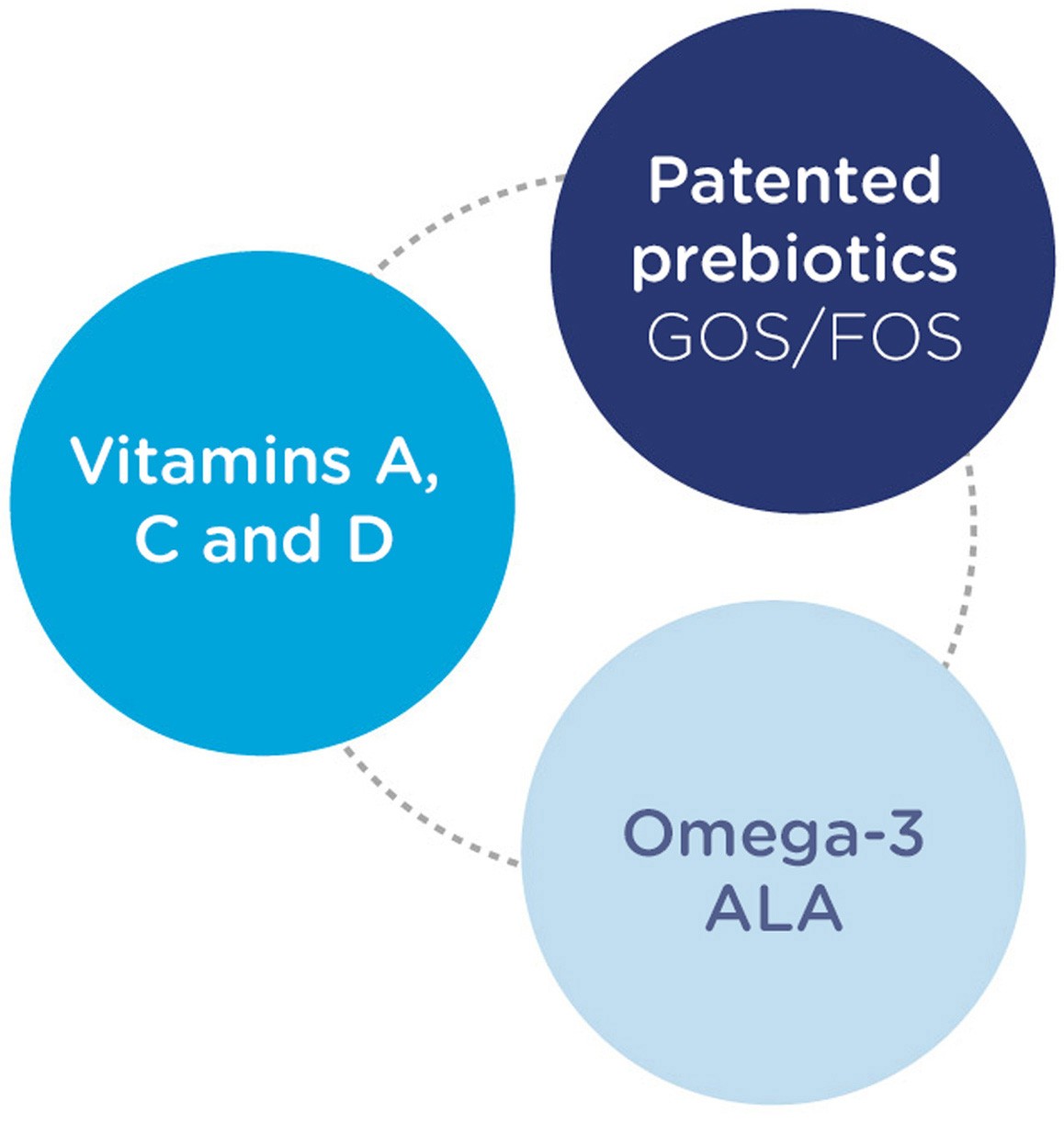 LCP Milupan® The Pronutra™ formulation contains especially high long-chain polyunsaturated fatty acids.
The essential omega-3 fatty acid ALA* supports the normal development of your baby's brain and nerve cells.
Patented prebiotics (GOS/FOS**) A unique fibre blend developed by our researchers.
Vitamins A, C and D help to ensure a healthy immune system.
* Alpha-linolenic acid
** Galacto-/Fructo-oligosaccharides
This might also interest you
Always there for you!
Contact our Aptacare expert team. Our experts are nutritionists, midwives and pediatric nurses, and all of them are mothers too. Specially trained breast-feeding experts will be happy to advise you on all your questions regarding breast-feeding.